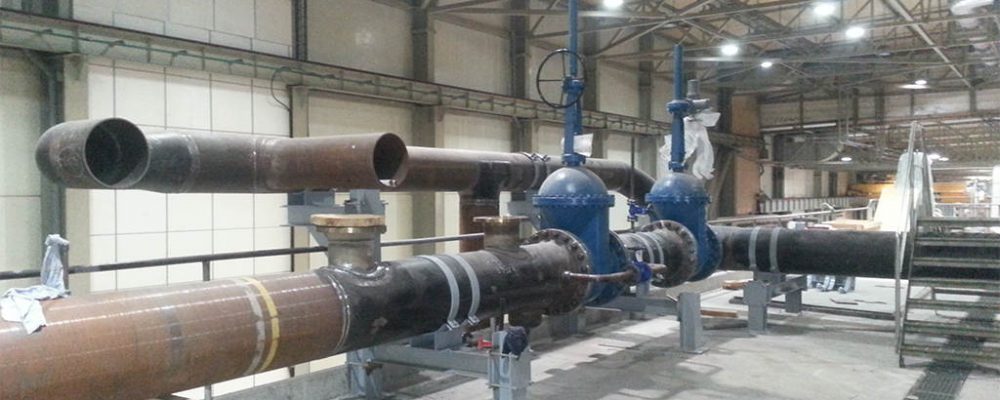 Turnkey
You have defined your process and your equipment general arrangement. We study, calculate, fabricate and install necessary tanks and piping up to final acceptance certificate of a running equipment. Our partners for electrical cabling and control take care of their part of the work under our responsibility.
Studies – Calculations
We manage to calculate piping flexibility and supporting efforts necessary for our European regulation dossier. Our team execute 3D models, piping isometrics and fabrication drawings.
We are fabricating according to CODAP, CODETI, EN
We use the following software:
3D models: Autodesk Plant 3D, Inventor
Drawings: AutoCAD 2D/3D
Calculation: Caepipe, SicapNet, AuxiCap
Thermal
We study and fabricate all types of piping network with high pressure and:
Steam HPS, MP, BP
Condensates
Overheated water
Gas
Our engineers manage the calculation et files according to European regulation.
Our customers recognize our competencies for steam turbine piping connexion installed with most of the turbine manufacturers, either condensation or counter-pressure technology.
Tanks
Our study team and our fabricators are qualified for tailor-made tanks and reservoirs with carbon steel or stainless steel from 1mm to 30 mm thickness up to 4,5 m diameter.
We guarantee internal surface roughness levels between 0,2 et 0,8 depending on needs with mechanical or electrical polishing, shot peening.
We are building equipment, for example:
Reactors with thermoregulation
Filters
Iron trap tanks
Feedwater tanks
Desaerators
Paper mill pulp towers
Piping
From your P&ID and Equipment mapping, we can propose the best piping solutions taking into account technical constraints of your process:
Dead legs reduction
Flexibility
Product savings at production batch changes
CIP
We fabricate and install all process piping in carbon steel or stainless steel:
Steam
Overheated water
Gas
Scraped piping
Polish piping
Double skin piping
Large radius