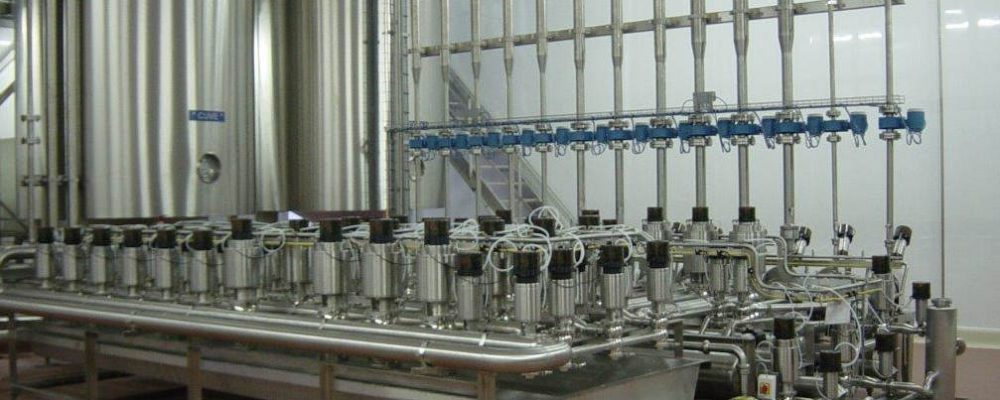 Energy
We build since decades the piping connections between equipment in thermal production plant:
Cogeneration
Biomasses
Gas turbines
Steam turbines
Associated utilities
We make the connections between boilers and steam turbine generators or industrial consumers as long as steam and gas pipe racks when required.
We are used to work within all types of industries to make the connections between steam utilities and process consumers.
Food Industry
We have a particular expertise in dealing with mineral water processes and pore more generally with liquid and semi-liquid processes.
Well heads for mineral water
Piping network for bottling processes
Automated CIP
Iron trap tanks
Desaerators
Milky sweats
Cheeses
Fruit juices
Thermoregulated tanks
Process valves manifold
Sugar crystallisation process
Sterilized air network
Food quality CO2 storage
Paper mills
For revamping or green field installations, we manage to work on the whole paper mill process:
Polish piping connection from cleaner to headbox
Drying sections
Wet ends
Pulp processes
Steady level tanks
Chests
Pulpers
Chemistry
Our competences are specifically used in:
Thermoregulated reactors
Tanks
Scraped pipe lines
Production lines
We use our competences in polished piping, our tailor-made extrusion systems for clean linear welding instead of standard nipples.
Cosmetics
Scraped piping, low level internal surface roughness, capacity to integrate all process equipment allow us to give the right answer to our customers.
We optimize piping routings to avoid product waste between production batches and we manage all process constraints linked to piping arrangement in the plant.
We fabricate all tailor-made tanks and sheet metal works.